Saint Dorothy of Caesarea
Patron Saint of : Gardeners & also Brides, Midwives, Newlyweds, Brewers, Horticulture, & the Village of Pescia.
Her Feast Day is February 6th & a common practice is the Blessing of Trees.
Dorothy was notably put to death when she refused marriage to a Pagan as well as refused to offer sacrifices.
Symbolism : she holds a basket / bouquet of Roses & sometimes Apples. She can also be seen with a branch in her hand. This is known as a Martyrs Palm Branch.
Passed onto the next realm circa 311 AD.
Saint Thérèse of Lisieux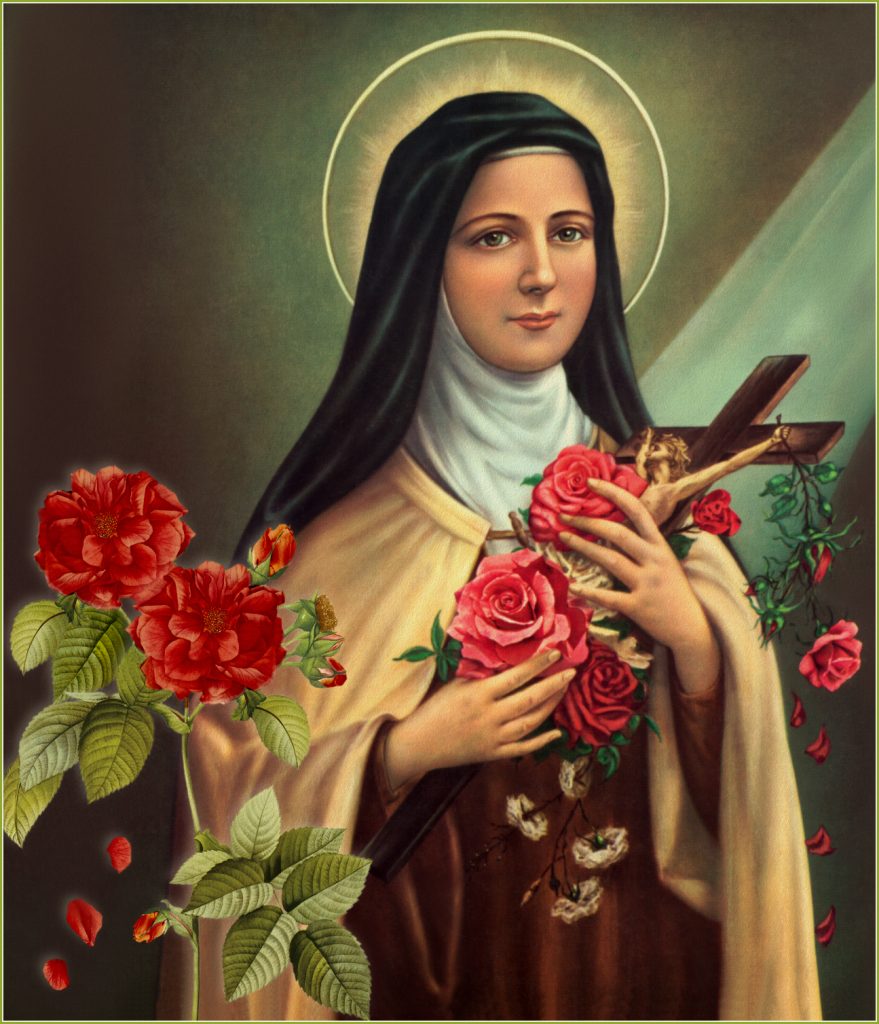 Patron Saint of : Florists & Missions
Often referred to as The Little Flower & is also the youngest to be declared 'Doctor of the Church'.
Her Feast Day is October 1st (October 3rd on the Roman Calendar). This is typically when one would begin here 9 Day Novena in which you can find here.
She can be seen holding Roses & a Crucifix, and is noted for this promise:
"I will send down a shower of Roses from the Heavens; I will spend my Heaven doing good upon Earth"
Born Marie Françoise-Thérèse Martin. January 2nd, 1873 – September 30th, 1897. Death by Tuberculosis.